Register
TNBAHouston Structured Skills
Training Packages:
Individual, Group, & Unlimited Basketball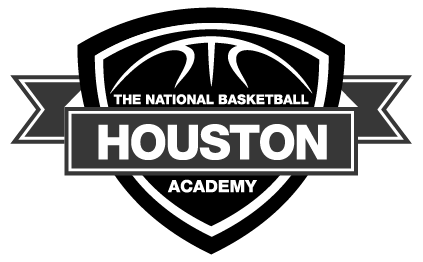 THE NATIONAL BASKETBALL ACADEMY - TNBAHouston
STRUCTURED SKILLS TRAINING PROGRAM
Each athlete who begins with our Structured Skills Training Program will go through 3 phases of training. Each phase is broken down into 4 weeks. Phase I will consist of Understanding Fundamentals and Technique, Phase II will consist of a combination of Dynamic and Situational drills and Phase III will consist of Mastered Fundamentals applied to in-game situations. Each Athlete will be required to repeat each workout on the days they are not in a TNBA training session. This allows us to progress through each week and complete each phase. At the end of each Phase there will an evaluation to see if the athlete can move onto the next phase. Upon completion of Phases I-III, the TNBA coaching staff will input progressions and new concepts to the next cycle of phases.
Each session will follow this agenda:
10 mins of warm up ball handling
10 minutes of conditioning into to finishing/shooting
25 minute lesson focus
10 mins of challenge drills
5 min recap/homework assignments
Phase I:
Week 1: Ball handling: stationary, on the move. Discuss body posture, vision, hand placement, amount of power
Week 2: Shooting: Balance, footwork, hand placement, rhythm, catch-n-shoot, off dribble etc..
Week 3: Passing: single arm, triple threat, post passing, drop off passes
Week 4: Defensive principles: footwork, angles, vision, closeouts
Phase II:
Week 5: Separation off the Dribble: scoring, inside finishes etc..
Week 6: Reading Screens: Pops, curls & fades, Dribble options off ea.
Week 7: P-n-R: shooting, reading defense vs pop & roll
Week 8: Dynamic Defensive Conditioning: help side recover to finish & other situations
Phase III:
Week 9: In-Stride Dribbling, Combinations into inside finishing
Week 10- Getting open with setting screens: back screens, down screens etc..
Week 11: The Challenge: Shooting Competitions, Dribbling Comps, Finishing Comps
Week 12: Triple Threat Scoring: Jab series
Private Individual Workout Package:
Experience the attention to detail in an individual, 1-on-1 session with our trainers, maximizing your focus and minimizing your mistakes.

Group Workout Package:
Sessions are comprised of 2+ players not exceeding 8 players. iI these sessions we focus on competing with other players in the drills - challenging the players mentally to compete against themselves along with others in the drills. Depending on the group size, determines the game situational work of 1-on-1, 2-on-2, 3-on-3, or 4-on-4.
Unlimited Workout Package:
You can't get enough of our intense workouts and want more! Jump in as many sessions* as you can. If your trainer is training you can jump in and join the the sessions.
*Group sessions only.

Name
Price
Details
Date/Time
Instructor
Single Session - Private Workout
Co-Ed
Training
NA
Jan 01 - Dec 30

TNBA Houston Training Staff
Single Session - Group Workout
Co-Ed
Training
NA
Jan 01 - Dec 30

TNBA Houston Training Staff
12 Week Package - Group Workouts
Co-Ed
Training
NA
Jan 01 - Dec 30

TNBA Houston Training Staff
12 Week Package - Private Workouts
Co-Ed
Training
NA
Jan 01 - Dec 30

TNBA Houston Training Staff
Monthly Package - Private Workouts
Co-Ed
Training
Spring 2019
Jan 01 - Dec 30

TNBA Houston Training Staff
Monthly Package - Group Workouts
Co-Ed
Training
NA
Jan 01 - Dec 30

TNBA Houston Training Staff
Unlimited Training Package
Co-Ed
Training
NA
Jan 01 - Dec 30

TNBA Houston Training Staff
Training
NA
Jan 01 - Dec 30

TNBA Houston Training Staff